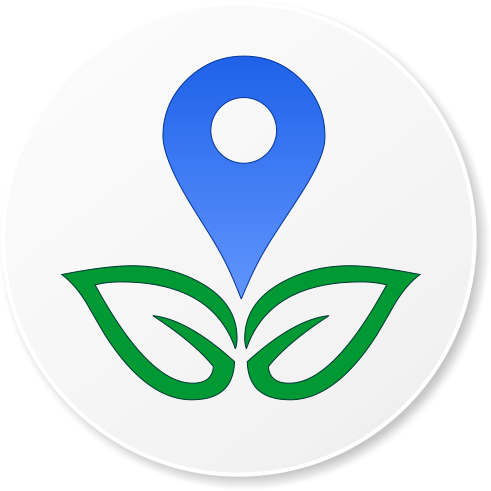 Custom Agricultural Intelligence Inc. is an innovative customized service provider that engages in agriculture innovations and provides a vast array of value-added services to crop growers. We offer drone scouting services, a crop monitoring system platform using our proprietary AI driven, state of the art satellite imagery database, weather data and custom formulated dry and liquid fertilizers for different crops. We customize solutions for all crop operations taking into account different environmental conditions based on agronomics and economics. 
At Custom Agricultural Intelligence Inc., we believe that implementing the right technologies can play an important role in the success of crop growing operations, management, and hail damage assessment. For this reason, we have invested in Unmanned Aerial Vehicles (UAVs) commonly referred to as 'drones,' and our state-of-the-art AI driven satellite center to optimize crop scouting operations and assessment. Also with the use of satellite imagery for crop monitoring, using several scientific algorithm, indexes and weather variables, we are positioned to helps growers understand the relationship between the environment and their crops to more enable them build bushels and ROI.
Proposed value of our Crop Monitoring Service.
Early Crop Stress Detection.
Using our proprietary AI driven state of the art satellite imagery database, we are able to provide proactive data that helps growers mitigate against potential biotic and abiotic stresses. Critical indexes such as NDVI and MSAVI are used to;
Determine crop health based on the plant spectral reflectance.
Spot missed rows which can be an early indicator of soil borne diseases such as root rot and crop borne pest/ insect infestation such as wire worm, cut worm and flee beetle. Upon inspection, a grower will be able to determine if there is a prevailing stress factor on the crops or if there was a plug run during seeding.
Been able to proactively detect pest and disease infestation enables the grower to engage in a proactive approach to manage them instead of a reactive approach. Our database provides NDVI(Normalized difference vegetation index) and MSAVI(The modified soil-adjusted vegetation index ) data every 2-3 days (depending on cloud cover) and a spatial resolution of 10m , we make use of both MODIS and Sentinel data imagery to provide the best service via cross validation.
Crop health at different stages of the crop growing cycle are monitored every 2-3 days to uncover changes in reflectance which could be indicative of crop stress. Our goal is to catch potential issues before they become visible to the naked eyes. Our NDVI range is set 0.1-1. We aim for our crops to be above 0.6 if values drop below 0.6 before the crop goes into a reproductive stage it triggers a field inspection by our field scouting team. Troubled spot coordinate is sent to both the farmer and agronomist which greatly streamlines scouting efforts.
Cloud coverage interference minimizes the availability of satellite image for analysis, however, to mitigate against this our in-house GIS data base processes reflectance data from different satellite sources and screens out 20% of cloud from every satellite image acquired. We will provide growers with Synthetic aperture radar satellite images that can penetrate through cloud covers during acquisition of satellite imagery, this is turn will provide top notch analysis for grower's field with high resolution images.
In the event of a hailstorm, our crop monitoring system analyses the difference in vegetative index biomass using a time series analysis to help growers understand what potential loses might have occurred. this can be a valuable tool for both growers and hail insurance adjusters for insurance claims.
With our metrological data our crop monitoring system can provide soil moisture, soil temperature , UVI data, wind speed, wind direction , precipitation, precipitation amount and various forecast.
Based on our algorithm, alerts are sent to the grower for the following;

Suggested seeding days based on soil temperature
Suggested spraying days based on wind speed and wind direction
Projected yield based on moisture at different levels across every acre (Coming soon)
N Fertilizer volatilization
Potential probability of disease such as ascochyta, botrytis, root rot and fusarium based on crop health indexes, current and forecasted crop metrological data such as humidity, sunlight, rainfall etc. thereby pro-actively detecting the potential of diseases.
Using current and forecasted rainfall data and soil moisture content of different soil layers, growers can decide if foliar nutrition will be off any value to the crops.
Yield estimation can be determined having monitored all other variables during the growing seasons.

Soil zoning based on three layers with soil test of each zone with ground truthed soil test of each zone. Zoning provides a unique feature for growers to be able to assess field homogeneity to eliminate the reason for low yield faster, allocate low productivity zones for further analysis, detect, and divide fields into soil sampling zones based on productivity areas. Zoning also provides data for soil clay, silt and sand content, soil salinity and soil organic matter.
Banking soil carbon volume based on a combination of algorithms that take into considerations soil zones, biomass which is validated (ground truthing) by soil testing (using ICP-OES) for potential carbon credit.
Interactive Team Management: The team management section gives the grower the opportunity to be able to manage assigned roles to employees or contractors and monitor activity, indicate the GPS coordinates of the field and add a description to the task.
What makes our Crop Monitoring System different?
Our crop monitoring system is an artificial intelligence driven system executed by machine learning to provide top notch analysis and investigation of growers' fields.
Ability to combine NDVI and MSAVI to provide data and reporting specific to these vegetation indexes.
Ability to determine the soil moisture, temperature and evaporation of an entire field instead of using in-situ method of data collection using probes.
Ability to proactively mitigate against soil and crop borne diseases, insect and pests (root rot, clubroot) over time by monitoring and analyzing variable data.
Ability for growers to have access to database that describes favorable conditions for seeding, spraying, fertilizer application and recommendation based on efficiency zones and soil testing.
Summary
At Custom Agricultural Intelligence Inc., we pride ourselves in always providing top notch and value- added services to our clients and can assure you of timely and accurate data assessment for crop health assessment, and crop monitoring systems for growers.
Most importantly we add real value to enable growers build bushels and maximize ROI using the state progressive Ag innovations.