Custom Agricultural Intelligence Inc., a progressive leader in customized crop health therapy formulations is starting new plant-based milk production facility and seeking a Formulation Scientist to join our energetic team at our Regina/Sedley Facility. This will be a senior level position responsible for formulation development of plant-based milk and managing formulation lab operations. The successful candidate will work closely with all levels of the Company's R&D team. The individual will be part of a Formulation Development Group that is highly focused on the rapid development of new products, supporting process development and scale up activities for commercialization. We are looking for highly energetic individuals who have deep technical knowledge in biotech/food manufacturing process development areas such as: analytical development, formulation development, process development and downstream processing. This position requires individual to be capable of working in cross-functional teams and/or other technology development teams to achieve departmental and corporate goals.
Responsibilities and Duties:
Design, prepare and develop plant-based milk formulation processes at lab scale, pilot scale and commercialized manufacturing.
Apply for product registration with CFIA or other government regulatory authorities.
Lead and conduct nutrient and phytochemical studies and product testing procedures.
Lead to investigate, develop, optimize and implement new formulation or process technologies.
Support technical field development and sales team efforts by providing formulated samples and materials.
Knowledge and experience in bio-chemical formulation development is essential.
The ideal candidate should also possess the ability to learn quickly, solve complex problems and have excellent data analysis/interpretation skill as well as excellent in verbal and written communication and presentation skills.
The candidate has ability to successfully interface with multidisciplinary teams, engage and collaborate with external partners in process development and manufacturing.
Proficiency in chemical/nutrient analysis of Seeds, Nuts, Oil and Cereals.
Interface with microbiology, bioassay, and chemistry groups by supplying test formulations, and aid in processing data.
Present formulation updates to team members at regular project meetings.
Prepare and maintain laboratory notebooks, technical reports, summaries, protocols and methods for the development of company's bio-chemical products, according to company's policies. Adhere to the company's IP guidelines.
Maintain a clean, organized and safe working environment.
Providing technical leadership in formulation technology for plant-based milk and its products and developing practical and cost-effective formulations that enable commercialization.
Managing day-to-day formulation research and development operations.
Designing and conducting formulation and downstream processing experiments toward to optimizing bioactivity, physical properties and stability.
Preparation and delivery of reports, SOPs, and technical presentations for both in-house and external parties.
Other duties as assigned.
The successful candidate will possess the following skills:
MUST BE AUTHORIZED TO WORK FULL TIME IN CANADA.
PhD. or MS. in Chemistry, Biochemistry, Microbiology, Dairy Science or related fields.
R&D work experience (up to 3 years) in formulation or processing of food/biological products desired.
B.Sc. with sufficient experience (5+ years) will also be considered.
1 to 5 years of industrial experience in formulation for food or biotechnology industries.
Experience in the formulation of food/milk/biological products and familiarity with technologies such as drying, granulation, emulsion, grinding, sterilization, homogenization, aseptic packing and cold storage, etc.
Preferred experience and knowledge of: Food and nutrient chemistry; Plant based milk substitute; novel technologies applied in production of pseudo milk; plant phenolic and antioxidant compounds and its activity; plant fatty acids; etc.
Knowledge of experimental design and statistical methods.
Energetic and self-motivated individual able to work in a fast-paced environment.
Self-directed and creative and must be able to work effectively in a flexible and multi-disciplinary team environment.
Interpersonal skills required to communicate, advise, negotiate or influence others, as well as, build productive working relationships in various settings.
Analytical skills required to interpret and summarize (scientific data) and information.
Planning skills required to organize, prioritize, schedule and coordinate work activities for multiple projects.
Mechanical aptitude with ability to lift 40 lbs.
Be able to work on repetitive tasks in a multi-functional lab.
Must be able to sit and/or stand for long periods of time (2-4 hours).
Ability to sit at a desk for extended periods. Utilizing extensive use of computer, keyboard, mouse and monitor.
Ability to drive a vehicle for extended period of times to different locations.
May also be required to work in a venue such as a hotel or other organization's meeting room, conference, or convention space with the possible inclusion of weekends.
Overnight travel to annual meetings/conferences (up to 7 consecutive days) required; overnight travel to other meetings (typically 1-5 consecutive days); inclusion of weekends may be involved.
Mental Requirements:
Ability to work with frequent interruptions and changes in workload priorities, ability to prioritize tasks, ability to maintain strict confidentiality.
Travel:
Ability to travel domestically under special circumstances, conference meetings or manufacturing site visits by various modes of both private and commercial transportation.
Job Types:
Full-time, Permanent
Custom Agricultural Intelligence Inc., a progressive leader in customized crop health therapy formulation is seeking an experienced Logistic/ Procurement assistant.
The Procurement and Logistics Assistant will be responsible for reviewing overall procurement processes, tracking procurements of goods and services through the procurement cycle, ensuring that adequate competition is achieved for procurements, and providing regular procurement mentoring to project staff to support project implementation.
S/he will provide timely staff services and efficient office operations in the areas of logistics, procurement, inventory management, supplies of goods and services, and report to the Director of Operations and Chief Executive Officer.
The ideal candidate has a business-related bachelor's or master's degree, has worked in a Procurement and Logistics Assistant position in a busy warehouse environment, can quickly switch gears to handle a range of duties.
Duties and Responsibilities
Process import and export shipments and make bookings with ocean carriers and truckers.
Maintain comprehensive procurement files, including solicitations, proposals, evaluations, award documents, official contracts and correspondence on all procurements, following policies and local law.
Ensure cost-effective rates with service providers to ensure maximum profitability.
Supervise and verify the procurement of materials according to the needs of the project.
Respond to procurement/logistics requests related to supplies, materials for project activities.
Verify deliveries are complete and done in a timely manner.
Compile and review budgets, solicited quotations, negotiations, and analysis to recommend vendors for delivery of goods and materials.
Arranging the logistics aspects for delivery of products to growers across Canada
Assist in tracking the status of payments to suppliers and vendors.
Ensure smooth coordination procurement and delivery processes in the company.
Assist project staff as required in ensuring smooth coordination, procurement and delivery processes.
Complete process of shipment includes arranging for pick-up, booking, document preparation (bill of lading, invoicing, etc.) forwarding follow-up with tracking and tracing to destination.
Draw up general service agreement for vendors and contractors.
Work with vendors to schedule shipping and delivery times of goods or services.
Ensure proper storage of delivered raw materials or goods at the warehouse.
Immediately report problems, operation disputes or discrepancies to supervisor
Perform other duties as assigned by the supervisor.
The successful candidate(s) will have:
Knowledge of procurement best practices, trade agreements, contract law and contract negotiations;
Strong communication, relationship-building, and customer service skills to work effectively in an evolving environment; and
Excellent project management, problem solving, analytical, and organizational skills along with a strong attention to detail.
What are Chemical treatments?
The largest group of plant infection, diseases, and crop loss are caused by pathogens such as fungi, viruses, etc and by weeds, pests' attack. Chemical treatments: a method of agriculture disease management using different chemicals. Chemical treatments act on these diseases causing pathogens and are widely applied in agriculture to control the disease and improve the growth and yield of crops (Pujol et al., 2006). Chemical treatments are formulations of chemicals such as streptomycin sulfate, oxy- tetracycline, atrazine, chlordane, endosulfan, DDT, aldrin, 2,4-Dichlorophenoxyacetic Acid (2,4-D), copper, sulfur, etc., which are toxic, pose risks to people and perform bactericides, insecticides, and fungicides action on pests and pathogens.
Global Market of Chemical treatments
Chemical treatment is the most effective method of control till date (Zhao et al., 2017), having a global market of USD $104.9 billion in 2018 with a growth rate of +3.7% per year to reach $121.3 billion by 2022 (Business Research, 2019).
Advantages (Pros) of Chemical treatments
Advantages of chemical treatments across plant disease management are many, use and application is very easy and robust, covering large fields in less time, selective products depending upon the stages of growth. Production of these chemical agents can be carried out at large scale in minimum time, custom-made depending upon the plant growth and soil filed parameters, commercially available, and the regulatory registration process with agencies is straightforward.
Disadvantages (Cons) of Chemical treatments
These reasons encourage the application of chemical treatment worldwide; however, continuous, and long-term application of chemical agents leads to accumulations in soil and elevates the chemical resistance of plant pathogens (Zhao et al., 2017). In addition, the residues of chemical treatment have greater influence on the ecological system, soil fertility reduction, underground water contamination, affecting animals, and birds, promoting to seriously environment pollution (Gao et al., 2012). To add-on, chemical fungicides and insecticides are expensive, hazardous, progressively discouraged, deliver damaging and negative impact on beneficial soil microorganisms present that support to increase plant growth (Hashem et al., 2019).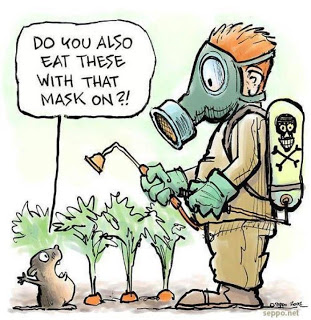 Search for Alternate Treatments
On the other hand, increasing demand to reduce the use of chemicals, low-input, low-cost, sustainable products, minimize environmental degradation, restoration of habitat, to preserve the ecosystem has resulted in greater interest and has become a focal point of research (Pozo et al., 2013). Alternative methods like biological control using microorganisms are getting encouraged, popular and progressively applied.
What are Biological treatments?
Biological treatments: a method of agriculture disease management using microbes. The biological interventions with the manipulation and use of native, beneficial soil microorganisms is recognized as a sustainable, non-hazardous, and eco-friendly strategy in agriculture application (Pujol et al., 2006). Application of microorganisms (fungi and bacteria) is also considered as organic farming carried out to increase productivity and disease resistance in crops in modern agriculture. Use of beneficial microbes, such as species of Arbuscular Mycoorhizal Fungi (AMF), Trichoderma, Bacillus subtilis, Pseudomonas fluorescens etc. promote positive impact on the host plant to increase biomass, growth upgrade, higher crop yield, improve nutrient efficiency, increase soil fertility, overcome biotic and abiotic stress conditions, minimize heavy-metal toxicity, promote disease resistance genes, and stimulate to synthesis wide range of antibodies and antimicrobial metabolite. These benefits could augment and terminate the use of chemical pesticides in future (Hashem et al., 2019).
Global Market of Biological treatments
Significant success of using biological control in plant health and disease management was carried out in 20th century and with advancement in modern biotechnology is predicted to be even more significant in the 21st century (Gao et al., 2012). Currently, the global markets of biopesticides exceeded USD $3 billion in 2018, several companies worldwide are producing different products, predicted to grow at the rate of 15% per year and is growing at large scale especially in North America and Europe (Global market Insights, 2019).
Advantages (Pros) of Biological treatments
The application of biological control on different variety of seeds, plants and crop delivered increased root and shoot biomass, promoted defense systems against various diseases, increased the soil fertility, developed resistance to stress and drought conditions, and delivered significant higher yields. Under controlled-environment conditions, the mode of action and efficacy of microbial control overrides the chemical fungicides, with reduction in disease (Root rot, Clubroot, Sclerotinia stem rot, Blackleg, Verticillium wilt etc.) severity of more than 80% relative to pathogen inoculated controls (Debao et al., 1993) (Cheah et al., 2000) (Hanson et al., 2000) (Strelkov et al., 2011). Cultivation of crops in contaminated fields or heavy metals concentrated soil was only possible with use of biological control. Use of biological control have a clear edge over chemical treatment in agricultural management.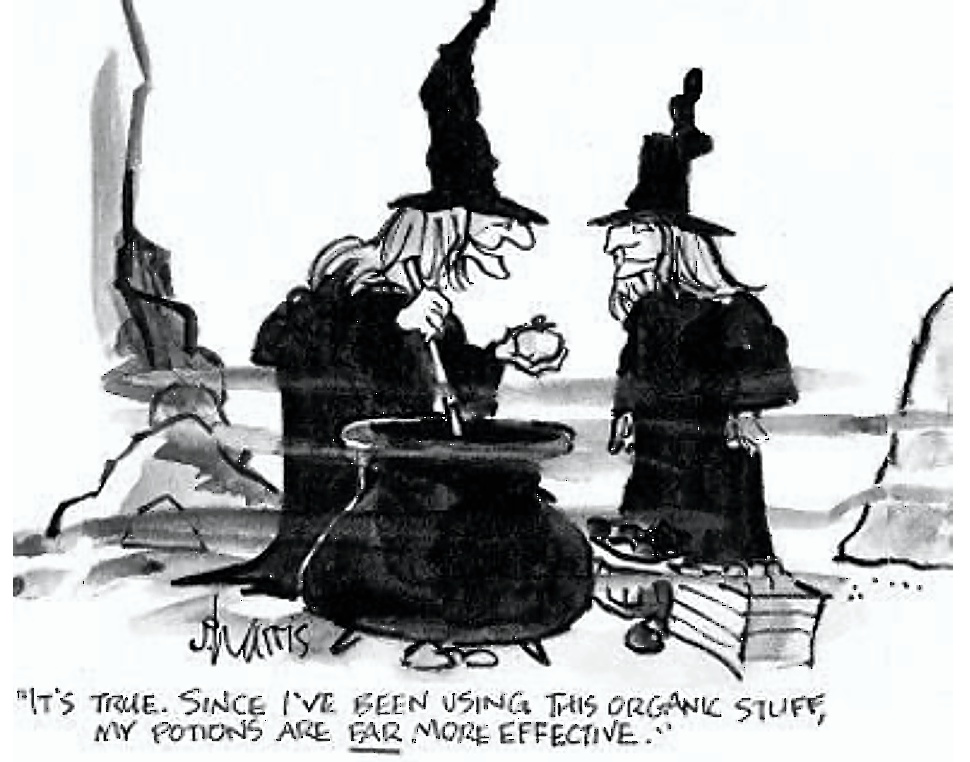 Disadvantages (Cons) of Biological treatments
However, several challenges are hindering the advancement and popularity of biological control from a scientific model to a viable commercial product. Few of the technical challenges such as major obstacle for massive inoculum productions, culturing obligate symbionts require host plants (Pozo et al., 2013), time consuming, inability to produce resting spores, quality consistence, formulation complications for commercial use (Weller et al., 2007). The antibiotic-producing biocontrol agent used in the treatment of plants, get transferred and when consumed by human and animal develop pathogen resistance against these antibiotics (Panpatte et al., 2016). The potential benefits of biological control are affected by crop management factors such as crop rotation, tillage practices and seeding equipment etc. In addition, nontechnical challenges such as registration process with regulatory agencies, approval of federal USEPA and authorization of agencies within each state is necessary requirement (Stockwell et al., 2007) (Panpatte et al., 2016).
Comparison across Chemical and Biological treatment
Till now, agriculture disease management rely mainly on the application of chemical treatment due to efficient strategy, cost-effective, availability, easy application, however chemical treatment poses serious risks to human health and environment. Therefore, biological treatment overcomes these issues for non-toxic, human and environment friendly, low-cost, however biological formulation production and effect is time consuming, and many companies' products are under stage of approval for worldwide applications. Table 1, compares the key features across chemical and biological treatment and Figure 1, represents the comparison of chemical and biological treatment on an infected plant.
Table 1: Key features comparison across chemical and biological treatment (Biological and Chemical, 2018).
| | | |
| --- | --- | --- |
| Key features | Chemical treatment | Biological treatment |
| Raw material | Non-renewable, costly chemicals | Renewable, low-cost biomass |
| Catalyst | Metals and oxides | Microbes and enzymes |
| Operating condition | 750 °F and 200-600 atm pressure | Ambient temp and pressure |
| Energy input | 650-1000 kJ/mol NH4 | 200-350 kJ/mol NH4 |
| Production rate | Quick | Time consuming |
| Efficiency | 50-70% | 80-90% |
| Effect | Rapid | Slow |
| Cost | Marginal cost | Low cost |
| Products | Many | Few |
| Soil health | Deteriorates and degrades | Improves and benefits |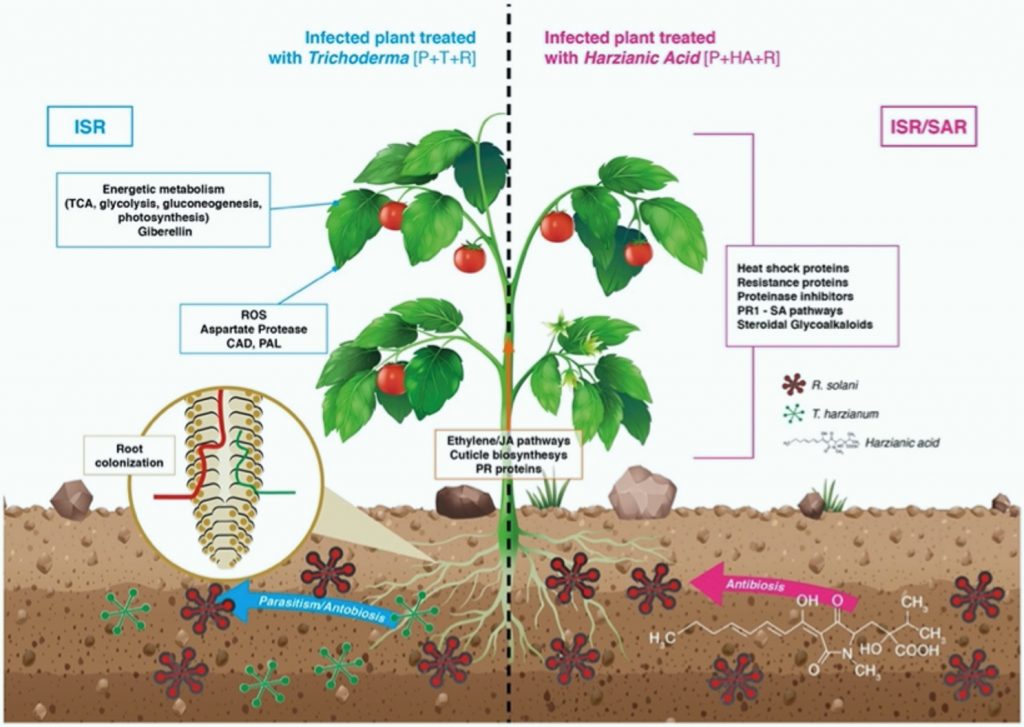 Balanced approach
A balanced approach of using biological and chemical treatment needs to be carried out to have a significant result in the plant health and disease management for improved and higher agriculture yield. This approach will deliver multidimensional advantages/benefits of both biological and chemical treatment and comes together with a better formulation choice to be exploited in the field of agriculture with economical and environmental benefits.
References:
Zhao, L., Feng, C., Wu, K., Chen, W., Chen, Y., Hao, X., & Wu, Y. (2017). Advances and prospects in biogenic substances against plant virus: A review. Pesticide biochemistry and physiology, 135, 15-26.
Business Research 2019. https://www.thebusinessresearchcompany.com/report/chemical-fertilizers-market
Pujol, M., Badosa, E., Manceau, C., & Montesinos, E. (2006). Assessment of the environmental fate of the biological control agent of fire blight, Pseudomonas fluorescens EPS62e, on apple by culture and real-time PCR methods. Applied and Environmental Microbiology, 72(4), 2421-2427.
Hashem, A., Tabassum, B., & Abd_Allah, E. F. (2019). Bacillus subtilis: A plant-growth promoting rhizobacterium that also impacts biotic stress. Saudi journal of biological sciences, 26(6), 1291-1297.
Gao, G., Yin, D., Chen, S., Xia, F., Yang, J., Li, Q., & Wang, W. (2012). Effect of biocontrol agent Pseudomonas fluorescens 2P24 on soil fungal community in cucumber rhizosphere using T-RFLP and DGGE. PloS one, 7(2), e31806.
Pozo, M. J., Jung, S. C., Martínez-Medina, A., López-Ráez, J. A., Azcón-Aguilar, C., & Barea, J. M. (2013). Root allies: arbuscular mycorrhizal fungi help plants to cope with biotic stresses. In Symbiotic endophytes (pp. 289-307). Springer, Berlin, Heidelberg.
Debao, X. T. Z. J. L. (1993). ANTAGONISM OF TRICHODERMA HARZIANUM T82 AND TRICHODERMA SP NF9 AGAINST SOIL-BORNE FUNGOUS PATHOGENS [J]. Acta Phytopathologica Sinica, 1.
Cheah, L. H., Veerakone, S., & Kent, G. (2000). Biological control of clubroot on cauliflower with Trichoderma and Streptomyces spp. New Zealand Plant Protection, 53, 18-21.
Hanson, L. E. (2000). Reduction of Verticillium wilt symptoms in cotton following seed treatment with Trichoderma virens.link: https://pubag.nal.usda.gov/catalog/30124
Strelkov, S. E., Hwang, S. F., Howard, R. J., Hartman, M., & Turkington, T. K. (2011). Progress towards the sustainable risk management of clubroot (Plasmodiophora brassicae) of canola on the Canadian prairies. https://doi.org/10.7939/r3-vxq6-js48
Manganiello, G., Sacco, A., Ercolano, M. R., Vinale, F., Lanzuise, S., Pascale, A., … & Woo, S. L. (2018). Modulation of tomato response to Rhizoctonia solani by Trichoderma harzianum and its secondary metabolite harzianic acid. Frontiers in microbiology, 9, 1966.
Global market Insights, 2019. https://www.gminsights.com/industry-analysis/biocontrol-agents-market.
Weller, D. M. (2007). Pseudomonas biocontrol agents of soilborne pathogens: looking back over 30 years. Phytopathology, 97(2), 250-256.
Panpatte, D. G., Jhala, Y. K., Shelat, H. N., & Vyas, R. V. (2016). Pseudomonas fluorescens: a promising biocontrol agent and PGPR for sustainable agriculture. In Microbial inoculants in sustainable agricultural productivity (pp. 257-270). Springer, New Delhi.
Stockwell, V. O., & Stack, J. P. (2007). Using Pseudomonas spp. for integrated biological control. Phytopathology, 97(2), 244-249.
(Biological and Chemical, 2018) https://www.differencebetween.com/difference-between-biological-control-and-chemical-control/
About Author: VINAYAK PACHAPUR, PhD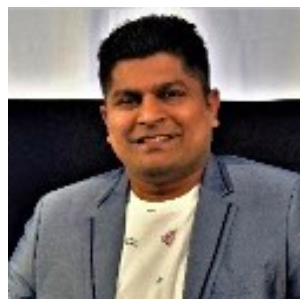 A balanced approach of using biological and chemical treatment will deliver multidimensional advantages/benefits of both biological and chemical treatment and comes together with a better formulation choice to have a significant result in the plant health and disease management for improved and higher agriculture yield. To support this approach, Vinayak and CAI team embarked on developing bio-based formulations to boost the consortia between plant and beneficial microbes for better agriculture disease management and providing a sustainable tool for higher crop yields.
---